423 S. Minnesota Ave. Sioux Falls, SD 57104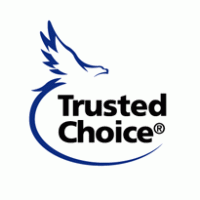 "Trusted, local, Independent Agency putting customers first.

"
Auto Insurance
Insurance Express Agency in Sioux Falls, SD offers great rates and options when it comes to auto insurance. Call 605-274-9999 to visit with an Agent about the different options available!
​
As a business, we understand that a customer might need to obtain auto insurance when our office is closed. We at Insurance Express have partnered with Primero Insurance, Dairyland Insurance, and Safeco Insurance Company to make it possible for potential customers to purchase auto insurance on their own!
​
To purchase an auto policy with Primero today, click here ->
​
​
​
​
​
​
​
Start here to quote an auto policy with Safeco ->
​
​
​
​
​
​
​
​
​
Start here to quote an auto and/or home policy with Branch ->
Requirements Click Here for South Dakota's Specific Requirements
Auto Insurance provides essential liability protection and other coverage's required by law. It includes coverage if your car is involved in an accident while being driven by your or someone else. To enhance your policy with extra protection for damage, emergencies, repairs and personal property, you can choose additional coverage options.
Bodily Injury Liability
Helps pay for bodily injury expenses, like hospital bills and medical care, that you may be held responsible to pay if you cause an accident that injures another driver or another car's passengers.
Property Damage Liability
Helps pay to fix someone else's vehicle you're held responsible for damaging in an accident.
Uninsured and Underinsured Motorist Coverage (UM/UIM)
It pays you, resident members of your family and occupants of your auto for personal injuries caused by an uninsured motorist or a hit and run driver. No coverage for damage to your vehicle is provided.
Optional Coverage's
Full Coverage
Includes both Comprehensive and Collision coverage. Comprehensive coverage helps pay for repairs or to replace your car if it is stolen, vandalized or damaged in some way other than in a collision. Includes loss or damage from fire, flood, falling objects, wind, hail and collision with an animal. Collision coverage helps pay for repairs to your car for damage caused by an accident.
Roadside Assistance
Roadside Assistance Coverage is added to a policy to help pay for towing to the nearest qualified repair shop and other basic emergency services.
Rental Car Reimbursement
Rental Car Reimbursement helps pay for the cost of renting a car while yours is in the shop being repaired after a covered loss.
Fill out the form below to set up an appointment with one of our Agents!