423 S. Minnesota Ave. Sioux Falls, SD 57104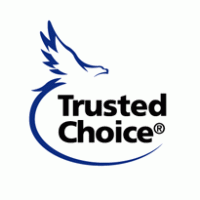 "Trusted, local, Independent Agency putting customers first.

"
Renters Insurance
Insurance Express Agency in Sioux Falls, SD offers Renters Insurance for as little as $6 per month! Call 605-274-9999 to visit with an Agent about finding the right coverage for your current situation.
Who Needs Renters Insurance?
Even if you don't own a home, you still need insurance protection. A renters policy offers you coverage for your personal property while providing medical payments and liability coverage. It doesn't matter if you rent an entire house or an apartment, a renters policy will give you the peace of mind knowing you're protected!
Some things to consider...
Would you be able to easily replace your clothing, furniture, electronics, appliances, and miscellaneous household items if they were destroyed in a fire or tornado? The value of these items can quickly add up to several thousand dollars.

According to the U.S. Department of Justice, rented households were burglarized at rates 79 percent higher than owned households.

If you accidentally cause an injury to another person or damage another person's property, your liability coverage can help protect you. Your liability coverage extends to incidents occurring within your residence and elsewhere.

In addition to the coverages already mentioned, your renters policy will pay you additional living expense if you are unable to live in your rented residence because of a fire or other covered loss.

You may choose to have your personal property losses settled on an actual cash value basis or a replacement cost basis. If you elect the replacement cost option, there will be no deduction for depreciation.
Fill out the form below to set up an appointment with one of our Agents!
I'm a paragraph. Click here to add your own text and edit me. I'm a great place for you to tell a story and let your users know a little more about you.
Fill out the form below to set up an appointment with one of our Agents!